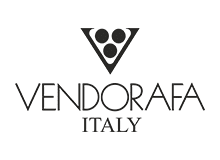 Vendorafa was founded in 1951 in Valenza, Italy as a gold and jewelry manufacturer. Their hand techniques such as hammering, engraving and embossing have always characterized Vendorafa's jewelry. Working the surface of the gold entirely by hand enhances the value, radiance and aesthetic warmth of the jewelry. The handcrafted creations of Vendorafa are conceived, designed and made with Italian heart and soul.
A Little About A. Marek Fine Jewelry
Welcome to A. Marek Fine Jewelry! The Oak Brook boutique is designed to complement the fabulous jewelry we offer. We have carefully selected unique, fine jewelry designs from iconic international brands like Buccellati, Elizabeth Locke, Oscar Heyman, Tamara Comolli, Mariani and others. Each designer brings their distinctive, beautiful style to our showroom.